DB Corp Reports 17.5% Revenue Growth in FY22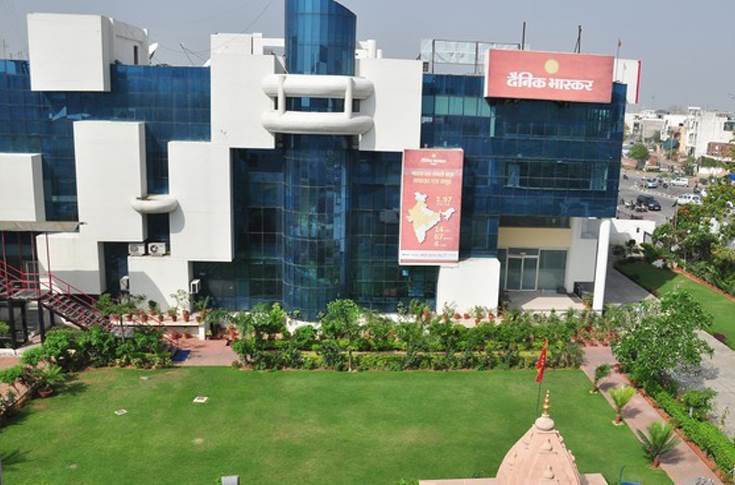 Dainik Bhaskar's player-centric approach, with a continued focus on product enrichment, strong omnichannel play through a well-implemented digital delivery and expansion strategy, has helped DB Corp achieve strong results for the fourth quarter of FY22 and the full year of FY22.
The Group continues to rely on its distribution strategy to extend its leadership in the markets in which it operates. The innovation that the Group has brought to the print media, coupled with its strong reading and business connection initiatives through various marketing promotion tools has helped the company achieve the desired results by maintaining and increasing profitability, increasing market share and by offering a broader base to its advertiser clients.
Operating margins for the company's printing business are strong at 26%, despite rising newsprint prices. Its outstanding yields have been set at significantly lower levels than its English counterparts, indicating ample room for a potential increase in its yields in the future. EBITDA from the printing business in FY22 increased approximately 1% year-on-year. EBITDA margin increased by more than 100 basis points, despite headwinds in newsprint prices.
In fiscal 2022, the company's consolidated advertising revenue increased by 17.3% to Rs 11,827 million from Rs 10,084 million in fiscal 2021. Broadcast revenue increased by 9 .9% to Rs 4,558 million against Rs 4,146 million. Total revenue increased by 17.5% to Rs 17,885 million from Rs 15,222 million.
EBIDTA increased by 1.1% to Rs 3,228 million from Rs 3,193 million. Printing's EBIDTA grew through the teens with EBIDTA margin increased by 100 basis points to around 26%, despite headwinds on newsprint prices. PAT increased by 0.8% to Rs 1,426 million from Rs 1,414 million.
Sudhir Agarwal, Managing Director, DB Corp, "When the Covid-19 pandemic ravaged the country, we were extremely proud of our frontline team members who wanted to bring a sense of continuity and calm and reduce the stress of our readers. Our thoughtful editorial integrity, coupled with strong reporting from the field, has enabled us to be readers' first choice in India and our current leadership position is a strong testament to our readers.
He added that this leadership position, coupled with a resurgence in traditional advertising, has also energized the team to bring innovative solutions to the advertising community. With record mega editions ushering in the revival of post-covid ad spend, its wide array of advertisers – small merchants, hyperlocal content, large corporations, multinationals and industry leaders have all trusted Dainik Bhaskar Group. "It has helped us generate strong returns for all of our stakeholders, with our print advertising revenue reaching pre-Covid levels," he added.

/news/db-corp-reports-175-revenue-growth-in-fy22-56251
DB Corp Reports 17.5% Revenue Growth in FY22

https://www.printweek.in/Utils/ImageResizer.ashx?n=http://img.haymarketsac.in/printweek/ef2ca2dc-7756-4841-b7fe-dc0c8ef456b8.jpg