Delaware breaks iGaming revenue record for second consecutive month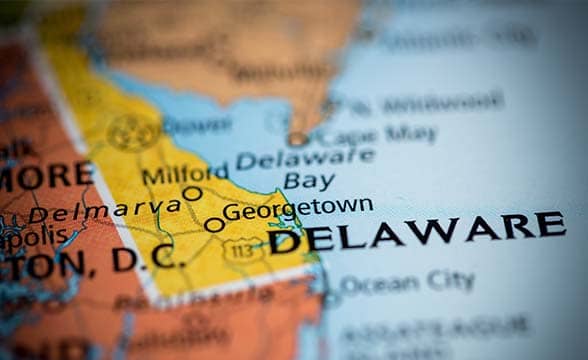 For the second month in a row, the Delaware Lottery, which is responsible for all forms of gambling in Delaware, reported that online gambling revenue collected in Delaware hit an all-time high. In August, iGaming revenue continued to grow compared to July results.
Operator Delaware Park also remains the leader in August
In August, the total amount reported by iGaming was $1.30 million. That was 37.2% higher than reported revenue in August 2021, which was $945,512. August revenue also topped the $1.25 million reported in July.
The August handle for iGaming was $36.8 million, which marked a 69.6% increase from the same month last year. However, that amount was 6.6% lower than the $39.4 million that Delaware residents gambled in July 2022.
The smallest contribution to revenue came from fees, including poker rake, which reached $37,169, slightly lower than the $43,944 collected in July. Table games did better this month than July, generating $221,330, or 25% more month-over-month.
Online lottery games were again the clear leader with total revenue of $1.0 million. They also reported the same amount of revenue in July.
In terms of total monthly management, video lottery games accounted for $21.8 million, while Delaware residents spent $15.0 million on table games.
As in July, Racino Delaware Park remained the undisputed leader in iGaming. His total handle for August was $15.8 million, while actual earnings were $558,272. Compared to the previous month, this is a modest increase of around 3%.
In second place, Bally's Dover, as it was in July. The total casino handle was $12.1 million, while revenue reached $412,044. Third place was taken by Harrington Raceway with the handle of $98.9 million and earnings of $326,657.
Sports betting revenue up 439.7% year over year
Sports betting revenue recorded extreme year-over-year growth. Revenue for the month of August was $354,444, which is a massive 439.7% increase over the same period last year, when reported revenue was $65,678.
However, revenue was down 7.5% month over month from the $383,249 reported for July.
On the contrary, the results of the handful of sportsbooks were the opposite. Year over year, there was a 40.8% decrease in total handle from $4.9 million in August 2021 to $2.9 million wagered on sports in August 2022 However, month over month, there was a 7.4% growth from July's $2.7 million. to $2.9 million in August.
Delaware Park was also the leader in sports betting revenue. He raised $162,795 deducted from a handful of $1.4 million. Bally's Dover also came in second here with $101,243 in revenue and a total of $837,814. As with iGaming, Harrington Raceway came in third. His earnings amounted to $54,472, while bettors wagered a total of $448,645.