Over 2 years into Covid, Bengaluru Metro recorded highest ridership and revenue in June | bangalore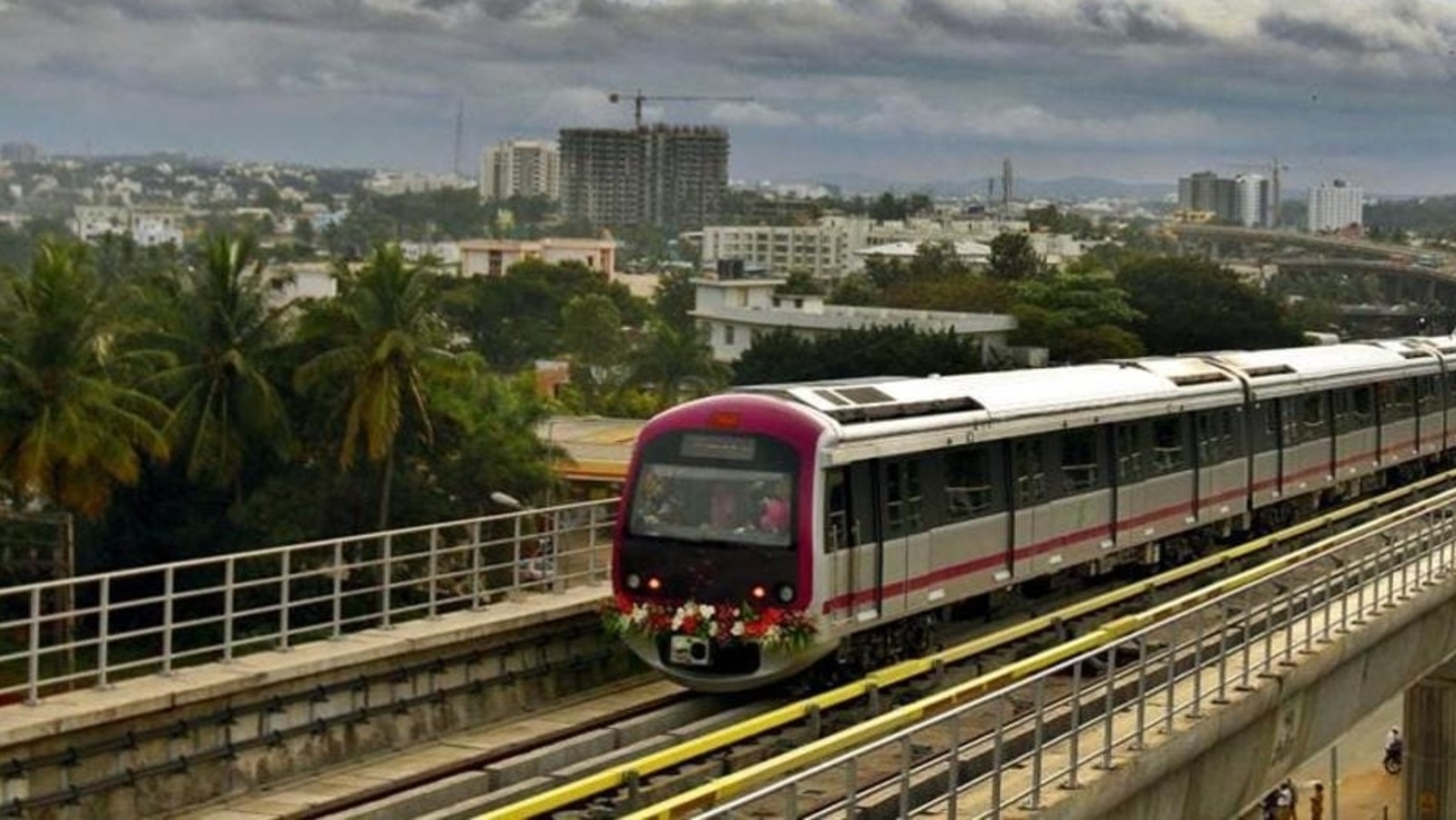 ByPathi Venkata Thadagath | Edited by Swati Bhasin
Since the start of the pandemic, the Bengaluru metro – for the first time – passed the 5,000,000 step mark in June. Public transport ridership has remained affected since the coronavirus hit the country two years ago.
As of June 4, 5,07,450 people had boarded the Namma Metro, believed to be the highest figure after March 2020, according to the Bengaluru Metro Rail Corporation Limited (BMRCL).
BMRCL has also seen a huge increase in revenue. On June 6, a total income of Rs. 1, 29, 82,164 was collected which would be the highest daily income after the Covid outbreak.
In a news bulletin, the authorities also said Namma Metro reached 99.98 percent operational efficiency in the month of June.
Recently, photos of crowded subway stations had gone viral on social media when furniture giant IKEA opened its first store in the Nagasandra area, close to the Greenline section of the Namma subway.
On September 7, 2020, Namma Metro had resumed operations after a hiatus of about five months due to the pandemic.
Later, the restrictions during the second wave of Covid in India and the option of working from home chosen by most employers in the city took a heavy toll on the income of this public transport.
However, with the latest figures released by BMRCL, Namma Metro appears to be on the right track.
Close story
Covid: Chandigarh's tricity active cases hit 1,156, highest in 5 months

With 203 people testing positive for Covid-19 on Sunday, Tricity's active case count reached 1,156, the highest in more than five months. As many as 85 people were found to be infected in Chandigarh, while Mohali and Panchkula recorded 59 cases each, taking Tricity's total to over 200 for the second day in a row. Currently 524 people are Covid positive in Chandigarh, 392 in Mohali and 240 in Panchkula.

15g of ice drug recovered from two cars in Kharar, four detained

Kharar police arrested four men after they recovered 15g of crystal methamphetamine, commonly known as ice cream, and 8g of heroin from their cars on Sunday. Kharar SHO Inspector Yogesh Kumar said while checking vehicles in Badala village, they recovered 7g of ice and 8g of heroin from a car in which two men were driving. They have been identified as Jashanpreet Singh of Gillco Valley, Kharar; and a native of Meerut, Vansh.

ICSE Class-10 results: Ravleen and Armaan share first place in Chandigarh tricity

With a clean score of 99%, Ravleen Kaur from Yadavindra Public School, Mohali, and Armaan Singh Chahal from Little Flower Convent School, Sector 14, Panchkula shared first rank in Tricity in Certificate Class 10 Indian Secondary Education (ICSE) exams whose results were announced on Sunday. About 1,000 tricity students had taken part in the exams, which were organized by the Council for Indian School Certificate Examinations in April and May.

Severe staff shortage at Mohali MC hits development works

Responsible for carrying out development projects and maintaining the city's civic infrastructure, the Mohali Municipal Corporation is struggling with severe staff shortages, which is affecting its performance and progress. Admitting that the company was facing a staff shortage, MC Commissioner Navjot Kaur said they would write to the state government and hope the vacancies will be filled soon. No development or work program has been approved for more than two months.

Three Bhuppi Rana aides arrested after Zirakpur shooting

District Police and Anti-Gangster Task Force arrested three members of Bhuppi Rana gang after a shootout outside Relax Inn Hotel in Baltana, Zirakpur on Sunday night. Gunfire was exchanged between police and gangsters after the latter opened fire. One of the three men arrested, Ranvir from Barwala, Haryana, was shot in the leg. The other defendants have been identified as Ashish Rana and Vishal.