Pulaski County Tourism Revenue Up | New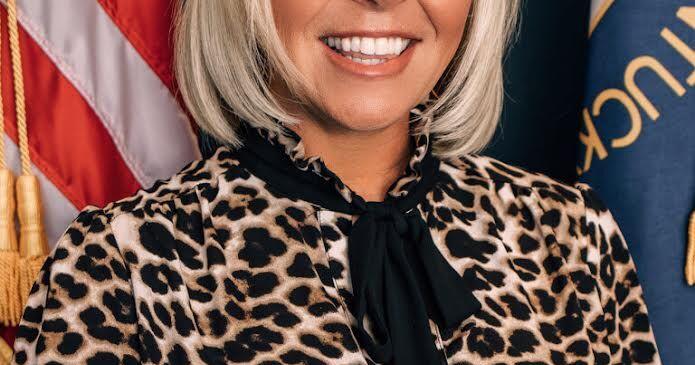 Consistent with the trend of previous years, the Somerset-Pulaski County region recorded record tourism revenues in 2021.
Tourism revenue rose $11 million from 2019, the previous record year, to a total of $137.8 million.
This information comes from the Kentucky Department of Tourism, which uses surveys, tax calculations, and hotel revenue to estimate tourism revenue.
With revenue of $137.8 million, Pulaski County residents saved more than $9.9 million in state and local taxes.
In a press release, Lake Cumberland Tourism Director Michelle Allen expressed her gratitude to Director Leslie Ikerd of See Somerset Tourism.
"The momentum we've had over the past three years is something to cherish and has proven to be a hit by these numbers," Allen said. "A lot of people discovered Lake Cumberland during the pandemic. While outdoor recreation may be what brought them here, our festivals, unique events, downtown revitalization and visitor experiences are what keep them coming here and coming back.
Ikerd also attributed the success to Allen's work at the county level as well as local leadership.
"Promoting our festivals, new small businesses and a revitalized downtown with Lake Cumberland allows for a whole host of diverse marketing promotions and I think it shows we've been able to reach a much wider audience," said Ikerd. "It has been a dream come true to be able to implement Mayor (Alan) Keck's vision and work alongside Michelle Allen of Lake Cumberland Tourism and Chris Girdler of SPEDA.
"Having so many leaders in our community working together for the greater good has proven beneficial not only for our residents, but also for our visitors," she added. "It is a privilege to be able to show that leisure, outdoor adventure, commerce, events, the arts and farming are embodied here in Somerset and that is why we are considered the spirit of southern Kentucky."
While the work done this year has helped the county succeed, Allen pointed to the work that was done the previous year as the driver of recent numbers.
Says Allen, "For 2021, it was great because in 2020 where the pandemic was in full force, that's when we all came together and really started pushing our fields. So 2021 has become even better through these collaborative efforts.
The pandemic has upended tourism around the world, and a shift in American consumer habits has led to a shift in the outlook for tourism in Pulaski County.
Allen cited a common refrain she heard from tourists: "I was heading to Florida. Don't leave because of the pandemic. I heard of Lake Cumberland. I thought we would give it a try.
Allen also noted the significance of events in the county that helped break the record.
"Our outdoor recreation brought them here, but it was our festivals, our Somernites (cruising), our restaurants, our hotels and our short-term rentals that really kept them here and coming back," Allen said.
While this explosion in tourism this year doesn't necessarily hint at a correlation in years to come, Allen says there are things that can be done now to keep the momentum going.
"Now we really have to push to make sure these people come back to us and show our southern hospitality, while also bringing in new people," Allen said.
While Somerset and Burnside receive most of the praise for tourism, Allen points to the contribution of other towns in Pulaski County.
"I love our West 80 corridor, and I always push the West 80 corridor as its own destination," Allen said. "You can stop and have lunch at the port, then go to Haney's and pick some apples and peaches, enjoy apple pie and get one of their famous slushies. You can then drive to Mill Springs and experience some history. Then you can go to Bear Wallow Farm. So you have a whole corridor there in the Nancy area that could keep someone busy for at least two days.
Allen also mentioned Kentucky's state budget approval — $70 million has been given to Kentucky for tourism advertising, and Allen hopes to use Pulaski's "good chunk of that money" to further boost revenue.
"We have [the marketing budget] we've never had before, so we're taking this opportunity to do something we've never done before," Allen said. "Whether it's marketing at Lexington Airport or putting up a billboard in Chicago."
Overall, the explosion of tourism in Somerset and its neighboring towns demonstrates the power of workers and their dedication to improving their town.